Cargo ships come in every shape and size. From Roll-On/Roll-Off (RORO) ships which primarily transport vehicles, to traditional cargo ships which can carry thousands of shipping containers- it's important to know which method is right for your timeline and cargo.
With over 30 years of experience, you can count on Trans Global to come up with a game plan that works for your budget, timeline, and cargo type.
CONSOLIDATED CONTAINER SHIP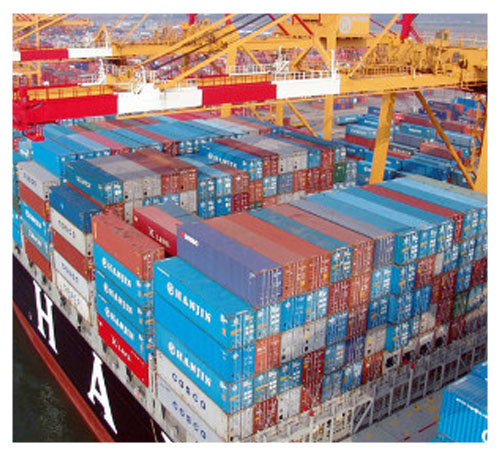 You may be thinking about shipping one vehicle and that a shipping container is simply too large for your needs. Luckily, you can opt for consolidated container shipping. That means your car will be loaded into a container with other vehicles that are headed to the same port.
Consolidated shipping is one of the most affordable options, but if you have a tight timeline – this method may not be right for you. On average, consolidated shipping cargo ships take around 30-40 days.
SINGLE CONTAINER SHIPPING
Single container shipping is exactly how it sounds, as your vehicle is loaded into a container with no other cars. This method is often used to move classic or luxury cars. Single container ships can cut your shipping down to about two or three weeks. It is quicker because there's not a need to wait for other vehicles to fill the consolidated container. The drawback? This method can cost twice as much as consolidated shipping.
RORO SHIPS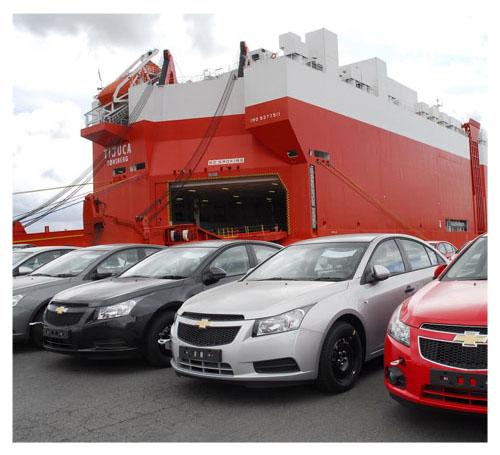 RORO ships are the most popular option for shipping cars. Think of a RORO ship as a giant parking garage. Basically, your vehicle is driven onto the ship, secured, and then sails away to the destination port. Once the destination is reached, it is driven from the ship. Shipping times fall in between single and consolidated container shipping. While faster than consolidated shipping, this method can take a little longer than dedicated container shipping. Expect to receive your vehicle in about a month. Of course, all of this depends on your destination and sailing dates.
If money is no worry, then you may opt for airfreight, which is the fastest method, but also significantly more expensive. Reach out to Trans Global today and request your free quote. Our expert team can help you create the perfect shipping plan for your needs and budget.