Did you find the perfect 1950s hot rod but it's in the states? Eyeing that vintage BMW in Germany? If you're planning on buying a classic car, then you already know it's an investment. Pristine craftsmanship from years passed and a collectable that will only gain value in time—that's the hope at least, but how do you make sure it's worth the money? This especially rings true if the car is in another country. Pictures and videos only tell a chapter of the story, but it's vital to know if your dream car has mechanical or safety issues. That's where we can help.
Trans Global offers professional third-party inspections to make sure your classic is as good as advertised.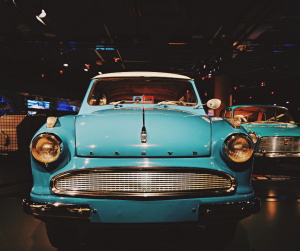 WHAT IS A PRE-PURCHASE CAR INSPECTION?
A pre-purchase vehicle inspection is just as it sounds. A certified mechanic or technician inspects the car and tells you if it's worth the price. Furthermore, your mechanic will be an expert on the make and model of your classic vehicle. A pre-inspection ensures that you get what you pay for. It can also help you get the best deal on the exact vehicle you're looking for.
WHAT IS INSPECTED EXACTLY?
There is no specific "standard" or guide when getting a third-party inspection, but here is a list of standard elements that are inspected.
EXTERIOR
The paint's finish and condition
Presence of scratches, dents and rust
Gaps between panels which indicate frame damage
Quality of frames and subframes in the undercarriage
Condition of guards, plates, and panels in the underbody
INTERIOR AND MECHANICAL
The quality of hoses and belts
Fluid levels to see if they're normal
Potential problems with the suspension
How well the electrical components function
The air cleaner to see if it is properly installed
The condition of brakes, drive-train, and engine
Leaks in valve covers, the lower rear of the engine, and around the carburetor
It starts easily or requires multiple attempts
The engine runs smoothly or is rough and rigid
Gears shift without making horrible grinding sounds
Steering is loose, shakes, or produces any noises under the car
Seats: Are they soft and comfortable or hard and dry?
The headliner: Is it firm and in-place or sagging and falling?
Carpets: Are they in good quality or worn out?
The dashboard: Does it close properly or has cosmetic issues like cracks and scratches?
Glass: Does it have any stars, chips or cracks?
The trunk: Are there any signs of water damage?
WHERE CAN YOU GET A PRE-PURCHASE CLASSIC CAR INSPECTION?
As you can see, a third-party inspection can save you money and time. If you've found the classic car of your dreams, count on Trans Global to guide you every step of the way. We provide shipping, third-party inspections, and customs clearance. Request your free quote today.