Trans Global guide to military POV shipping
Military 2ndPOV Shipping is one of Trans Global international auto shipping services. Contact Trans
Global Logistics today to begin the quote process! With over 30 years of experience, our specialists
can help make sure your vehicle is ready to transfer with you.
Shipping a POV for military personnel is meant to aid service members who might find it difficult to bring their personally owned vehicles to a new duty station. As a leading military car shipping company and freight forwarder, we're ready to help you move your vehicle to your new duty location.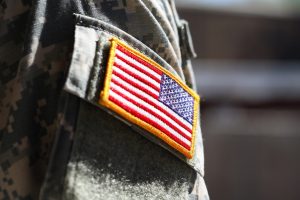 The different types of Vehicle Transport
There is a couple of different modes of transportation for your privately owned vehicle. These can affect the timeframe for delivery, your cost, and largely depend on the destination of your vehicle.
Ground Transport – This is the most common type of transport for military vehicle shipping within the European duty stations. How does it work? Your vehicle will be loaded onto a transport trailer where it's secured, then hauled to the destination.
Air Transport – The most expensive and quickest delivery option under most circumstances. This is the best option for members who
Ocean Transport – The most cost-effective transport for international moves. Your vehicle is driven onto a specially designed RORO ship or loaded into a shipping container and carried on a cargo vessel. Transport times can take a month or more depending on shipping availability, but offer safe, efficient service for shipping your military car overseas.
A container ship often used for shipping military POVs to overseas duty locations.
How to prepare your vehicle for shipping?
To ship your military car overseas, you'll need to make sure it complies with the same standards as it would be traveling through Army POV shipping ports.
Non-factory installed accessories and personal items must be removed, for example GPS & A/V systems and any removable aesthetic additions. No personal effects are allowed. The only exceptions are the hand tools that come with the vehicle, a spare tire or two spare snow tires, and car seats. Please remove your license plates and carry them with you.
¼ tank of fuel or less. This is a safety consideration.
Must be in a safe operating condition. Your parking brake must be functional, there should be no leaks, and make sure that all recall situations have been addressed and documented through the manufacturer.
The vehicle must be thoroughly cleaned inside and on the outside. This includes removing all dirt and vegetation from under the hood, wheel wells, and undercarriage of the vehicle. Likewise, the inside should be clean and free personal items. EPA and DOT stickers should be visible and legible
Keys for all parts of the vehicle must be available. Inspectors will need access to the glove box, trunk, hood, and/or liftgate. Every key needed for the vehicle, including the key for wheel locks, must be included.
All required Documentation must be present. Contact us and we will be more than happy to help you understand any location-specific documentation requirements.
All the things mentioned above will be inspected when the vehicle reaches the port, and if the vehicle does not pass the inspection, import/export will not be allowed.
Contact us as soon as possible to receive the best care.